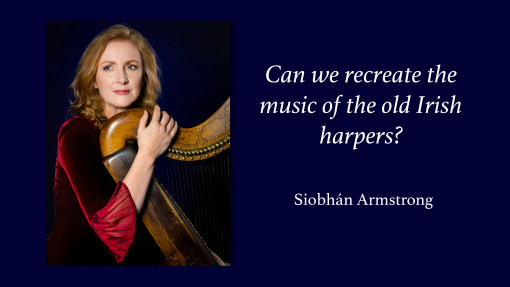 About this recording
Some musicians approach music of long ago with an ear as to how it might originally have sounded, researching the original instruments, and evidence for historical tuning, temperament, articulation etc. But it is obvious that one can never be confident of how close one really gets to the musical past. So why try at all? Can this 'hopeless' task deliver surprising, satisfactory, even fascinating results? How? This illustrated talk triangulates some of the issues in early Irish harping pre-1800, deciphering juicy historical music sources, and aiming to share some of what is known about historical Irish harp performance practice. Siobhán further explains how gaining knowledge in this area can lead a 21st-century harpist to an abundance of 'new' ancient music to play, in a 'fresh' old style!
Post festival access: this event recording is available to 'Early-Bird All Access' and 'All Access' ticket holders until 29 December 2021.