Player Sessions
Eibhlín a Rún – an 18th-century Irish love song
Eibhlís Ní Ríordáin
75 mins
Level: All
Sunday July 25th
15:30 - 16:45 GMT +1
Support Material
Must have appropriate ticket to download support material
Programme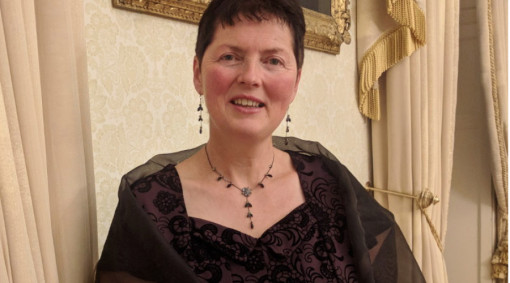 Event Overview
Many versions of this song [Eileen Aroon], and harp variations on it, were collected in 18th-century Ireland, and it is still in the living tradition. In this class for voice and harp, you will learn how to pronounce the words, and work on breathing, phrasing, intonation and ornamentation as we sing it. We will look at how singing with your harp can inform and enhance your harp playing (word-painting, rhythm, phrasing…). We will also look at Edward Bunting's 18th-century harp manuscript settings to further inform our interpretation.

Materials provided in advance: lyrics, translation and lyrics' recording; harp and harp-song editions; background information.
Post festival access: this event recording is available to 'Early-Bird All Access', 'All Access', and 'Somerset Sunday Add-On' ticket holders until 29th Dec. 2021.