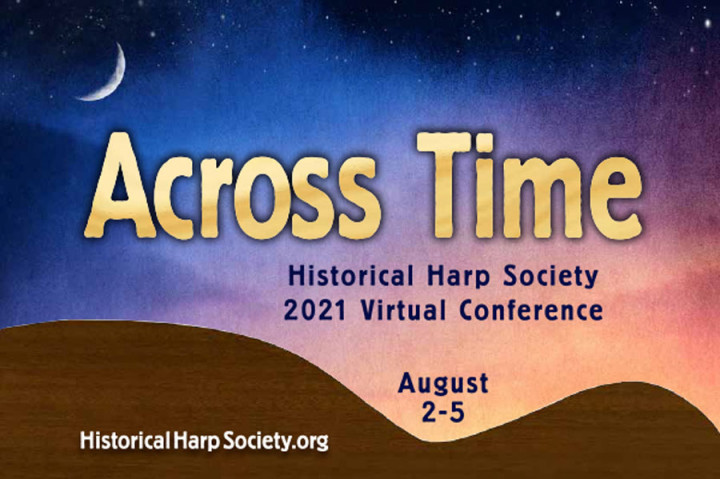 Announcing the 2021 Virtual Historical Harp Society Conference!


Monday, August 2 through Thursday, August 5, the theme is "Across Time" because a) we travel across many times zones (Europe, British Isles, Iceland, and North America last year) and b) we'll cover 5,000 years of harp history, touching on various times and places. Details are published on Facebook, and on our website: historicalharpsociety.org


A goodwill donation each session is recommended at $20. There will be many chances to interact with workshops, question and answer sessions, and the Closing Reception. There will be pre-recorded concerts every day that will be posted all day long to be viewed at your leisure.


Also this year, there will be an "Open Mic" session. To participate and share your current projects and enthusiasms, please email info@historicalharpsociety.org for a 10-minute time slot. You may contact us up through the end of July.

[Disambiguation: The Historical Harp Society is USA-based, and a separate organisation to The Historical Harp Society of Ireland]