One-to-one Coach
Alessia Bianchi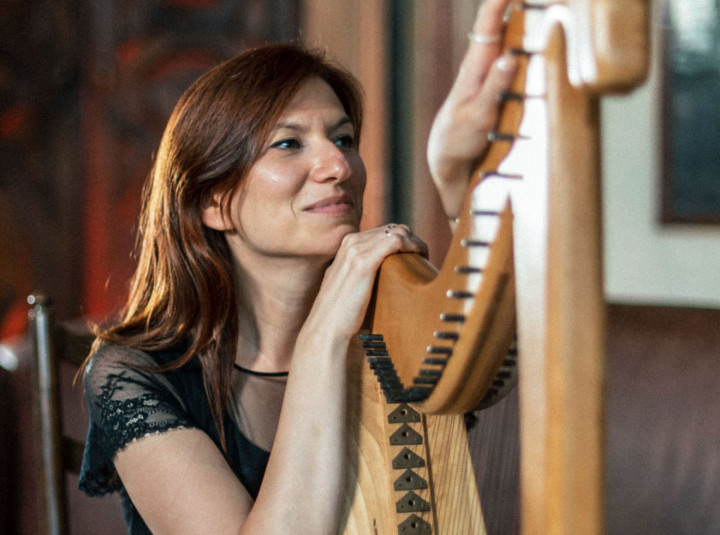 More to One-to-one coaches
One-to-one coaching
In addition performing and teaching early Irish harp, I have many years' experience as a pedal- and modern Irish harp teacher and performer. Playing all these different instruments has given me insight into the particular issues for those who are coming to the early Irish harp from another harp, and into the challenges for those who are new to any kind of harp. I enjoy working with players who are beginning from scratch or who are moving sideways from a different kind of harp. I help them to develop solid foundational playing techniques and to address any postural or technique issues that they may be experiencing.
I first work on simple technique exercises to develop string-damping techniques necessary on this highly resonant instrument. I follow this up with attractive, but level-appropriate tunes involving both the hands, also introducing melodic ornaments to give the music it's particular flavour from the earliest tuition sessions.
I am primarily interested in the historical tuning, aesthetic, and way of playing the early Irish harp, which might be gleaned from the work of harp-music collector, Edward Bunting, in the 1790s. I generally work from the earliest field transcriptions of harp compositions in his manuscripts, taken from the live performance of indigenous Irish harpers before their tradition died out. I enjoy helping players of all kinds of harps to decipher these hand-written pages. And to help them develop their critical thinking skills so that they can become more confident to work with them by themselves, including comparing them with Bunting's later piano arrangements to note important differences, in order to get as close as we now can to what, and how, the old harpers might have played.
Areas of interest
Edward Bunting and his manuscripts and field transcriptions.
Simple, beautiful, beginner-level historical repertory.
Irish harp composers of the 17th- and 18th centuries: Thomas and William Connellon, Turlough Carolan and Cornelius Lyons.
Repertory of 18th-century Irish harpers: Denis Hempson, Arthur O'Neill, Hugh Higgins and Rose Mooney.