Virtual Coach
Ann Heymann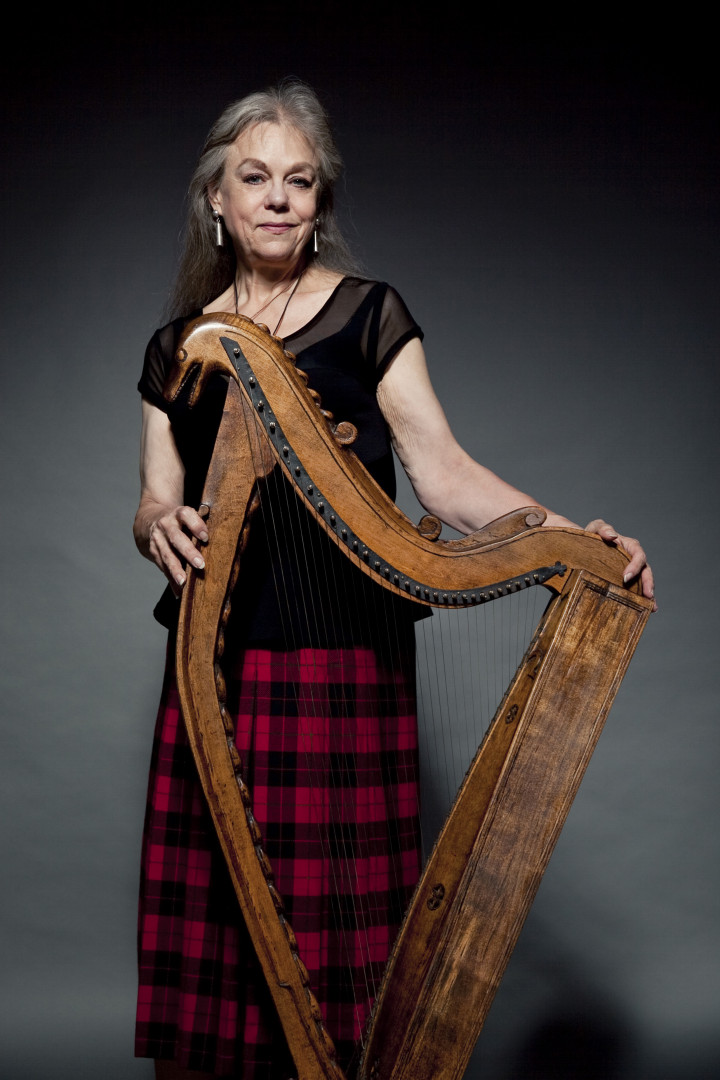 Return to Virtual Coaching
From a piano / pipe organ background, I migrated to traditional music and became 'hooked' by Bunting's 1840 descriptions of the ancient Irish harp; eventually I found an early Castle Otway harp, built by Jay Witcher. Wanting to emulate the old Irish harper, Denis O'Hampsey, I grew long fingernails, and with the harp on my left shoulder I proceeded to learn from the 'old master' (my harp). Since 1976, my husband Charlie and I have toured widely, and I continue to discover more about the cláirseach, its traditions, history and music. Back then I was very much on my own, and I'm so very grateful to the HHSI, students, colleagues and friends that this revival is now thriving!
Sharing My Approach with Others

For nearly a decade I've been teaching privately using Skype, and have greatly expanded upon the varieties and subtleties of technique, and my ability to communicate them—thus, I find inspiration and joy coaching students of all levels. However, I'm seeking only students who wish to play on the left shoulder, with fingernail technique and comhluigh tuning i.e. the unison tenor strings of G & g.

Artistic research using the cláirseach
• to partner with Bardic poetry & Gaelic song
• to re-create cláirseach ceol mor
• to create idiomatic, historically-informed arrangements of Irish and Scottish harp repertoire
• in the performance of plainchant
• to interpret medieval Welsh harp technique and music
• the use of precious metal stringing on low-headed Irish harps

Artistic research
• the telyn rawn: the medieval horse-hair harp of Wales
• the Gothic bray harp to perform music from the Robert ap Huw manuscript
• tuning practices

Esoteric research
• the Irish harp – and related traditions – in mythology, poetry & iconography