One-to-one Coach
Eibhlís Ní Ríordáin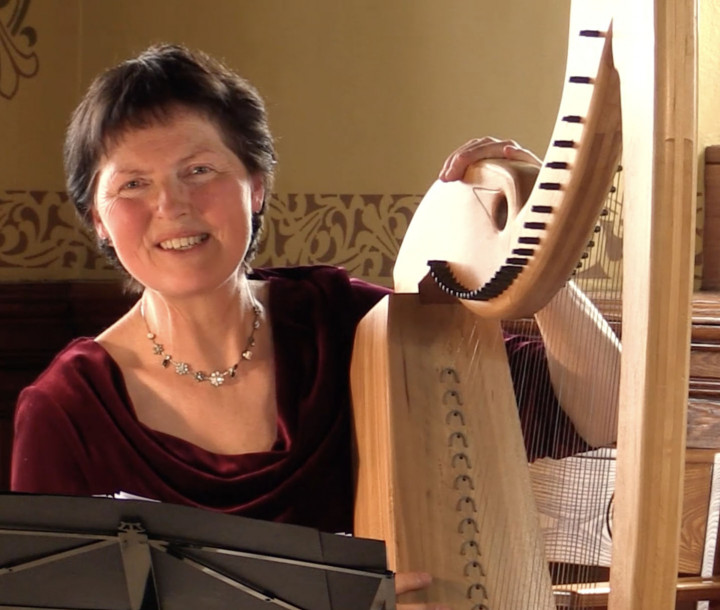 More to One-to-one coaches
I will be focussing on songs with harp accompaniment. With a highly practical emphasis, you will learn Irish-language songs from the Bunting manuscripts and / or from the oral tradition. My aim is to teach, and encourage you, so that you will receive the tools and confidence to sing and play a harp song that you will enjoy 'polishing' after our session/s together.
Areas of interest

– Finding and learning songs from archival sources

– Seventeenth- and eighteenth-century Irish harp songs, and their interpretation for voice and harp

– Sean-nós ['old style', unaccompanied Irish] song, particularly from the East Munster Déise area of southern Ireland


In sessions with me, I can teach you a song, and we can focus particularly on translation, pronunciation, and vocal technique i.e. breathing, phrasing, ornamentation, intonation etc.

As you learn a song, we can examine various relevant technical and stylistic elements of both traditional Irish language singing i.e. sean-nós ['old style'] singing, and seventeenth- and eighteenth-century European art-music singing. You can also learn how singing a harp song can, in numerous ways, inform your harp playing e.g. in phrasing and 'word-painting'.

In additional sessions with me you can choose to learn a harp setting of a song you have learned in a previous sesson (I will provide the harp setting) or, with my help, you can work towards composing your own harp accompaniment.

I also teach early Irish harp for Beginners.