Player Sessions
A harper's 'Danny Boy'
Siobhán Armstrong
75 mins
Level: Intermediate+
Sunday July 25th
15:30 - 16:45 GMT +1
Support Material
Must have appropriate ticket to download support material
Programme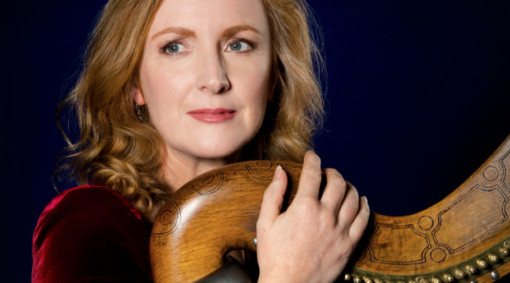 Event Overview
Codladh an Óigfhir ['the young man's sleep'] is an evocative old Irish song on which one of the most famous modern Irish songs, Oh Danny Boy, is based. It was speedily transcribed, in 1795 or '96, by the young Edward Bunting from the harp playing of the aged Dennis O'Hampsay, one of the very last old-style Irish harpers. We will get to a working version with historical fingerings, articulations and string-dampings, to create subtleties of phrasing. We will add the old Irish style of sparse lower-hand that O'Hampsay himself might have used to accompany the melody. If there is time, we will also discuss Bunting's enigmatic markings indicating melodic ornaments performed by the venerable old harper. And in doing all that, we will unearth a more authentic Danny Boy for harpists!

Materials provided in advance: source facsimile + transcription; an edited instrumental reconstruction with fingering + string-damping indications.
Post festival access: this event recording is available to 'Early-Bird All Access', 'All Access', and 'Somerset Sunday Add-On' ticket holders until 29th Dec. 2021.