Workshops
An introduction to pentatonic modes
Sylvia Crawford
60 mins
Level: All
Tuesday July 27th
17:15 - 18:15 GMT +1
Support Material
Must have appropriate ticket to download support material
Programme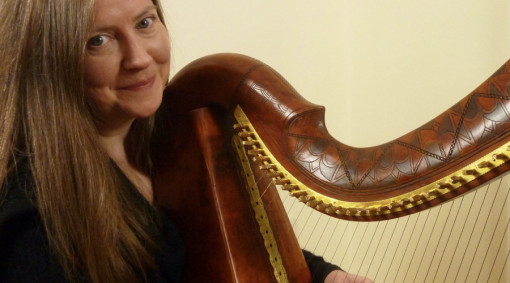 Event Overview
Some people approach old Irish harp music using 'classical' major / minor key structures. Others use a modal system (Ionian, Mixolydian, etc.). A more useful approach to understanding and playing this music is to think in terms of pentatonic modes. This workshop is an introduction to the pentatonic system as a tool for understanding the deep structure of old Irish harp music. We will discuss how pentatonic modes relate to each other, and identify the possible pentatonic modes in standard old Irish harp tunings. Of course, not all old Irish harp music is purely pentatonic; there are extra notes which add flesh to the bones. We will look at examples from the repertory and learn how to recognise the pentatonic mode used. We will also touch on the implications for harmony, ornamentation, rhythm and stress.

You will have the opportunity to try out the different pentatonic scales on your harp, but a pen and paper may also be useful!
Post festival access: this event recording is available to 'Early-Bird All Access' and 'All Access' ticket holders until 29 December 2021.