Player Sessions
Burns's March: the third tune in the 'First Tunes' series
Sylvia Crawford
75 mins
Level: Beginner+
Tuesday July 27th
15:30 - 16:45 GMT +1
Support Material
Must have appropriate ticket to download support material
Programme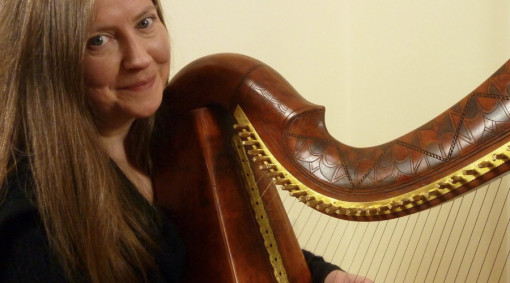 Event Overview
This is the third and final session in the First Tunes series. It builds on techniques and fingerings introduced in the previous two sessions. Edward Bunting collected two different versions of Burns's March from two different harpers. In this class, I will be focussing on the version collected from Patrick Quin, the only harper from whom Bunting collected all three of the First Tunes. I don't expect to be able to teach the entire tune in one session, but we will concentrate on hands-on learning of some parts of the tune. I will also discuss the techniques involved in the other sections and give you my suggested fingerings, so you can continue to work on this at your own pace.
Materials provided in advance: PDF handouts.
N.B. This is the third of three related sessions, which follow on from each other; it will be assumed that you have attended the previous ones on Sunday and Monday.
Post festival access: this event recording is available to 'Early-Bird All Access' and 'All Access' ticket holders until 29 December 2021.