Player Sessions
Féileacán ['butterfly']: the second tune in the First Tunes series
Sylvia Crawford
75 mins
Level: Beginner+
Monday July 26th
15:30 - 16:45 GMT +1
Support Material
Must have appropriate ticket to download support material
Programme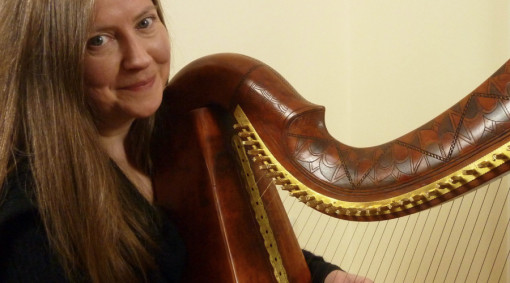 Event Overview
This is the second of three sessions devoted to the First Tunes. It will build on the techniques and fingerings already learned in Class 3. The version of Féileacán that I will teach was collected by Edward Bunting from the harper, Patrick Quin, and includes original 'harp bass'.
Materials provided in advance: PDF handouts.
N.B. This is the second of three related classes, which follow on from each other; it will be assumed that you have attended Sunday's session with me. It continues on Tuesday at the same time.
Post festival access: this event recording is available to 'Early-Bird All Access' and 'All Access' ticket holders until 29 December 2021.