Player Sessions
Learn an 18th-century Scottish Gaelic song by "The Blind Harper" – Òran do Iain Breac Mac Leòid
James Ruff
75 mins
Level: All
Wednesday July 28th
15:30 - 16:45 GMT +1
Support Material
Must have appropriate ticket to download support material
Programme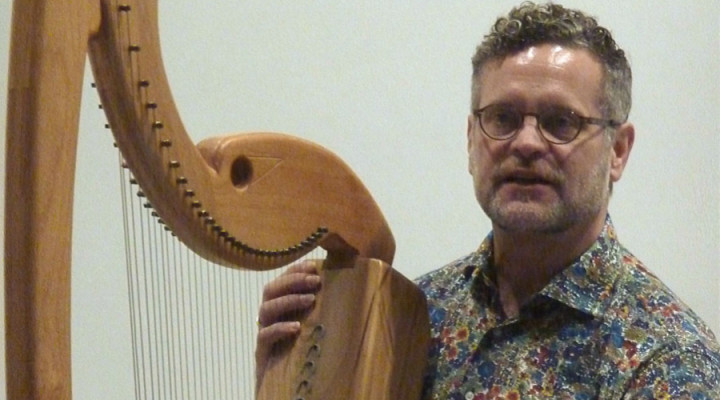 Event Overview
'The blind harper', Ruairidh MacMhuirich (Roderick Morison, c 1656–c1714) was one of the last clan harpers in Scotland, who composed this, his first song to John MacLeod, chief of the Clan MacLeod, at Dunvegan castle on the Isle of Skye, in the 1680s. Its touching poetry and beautiful melody continue to enjoy life to this day in Scotland's Gaelic song traditions. James, a fluent speaker of Scottish Gaelic, will guide you into an idiomatic and confident performance of this song. We will speak through the Gaelic verses together, matching the play of stress of the lyrics with historical fingering and phrasing at the harp. Then, like a typical audience hearing this song in Scotland, you will learn the chorus of vocables so you can sing along!
Materials provided in advance: PDF and other materials.
Post festival access: this event recording is available to 'Early-Bird All Access' and 'All Access' ticket holders until 29 December 2021.