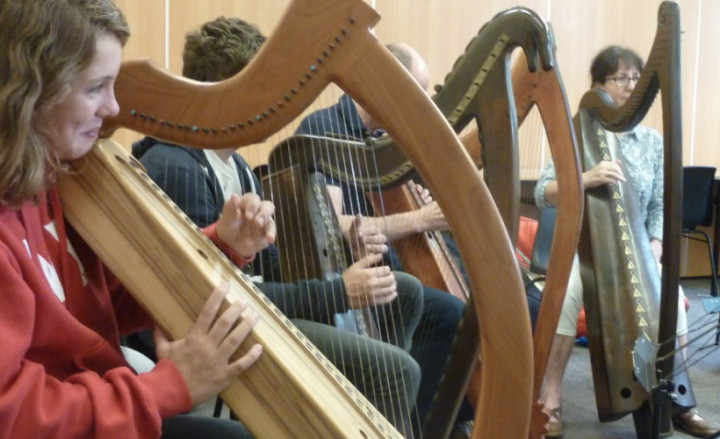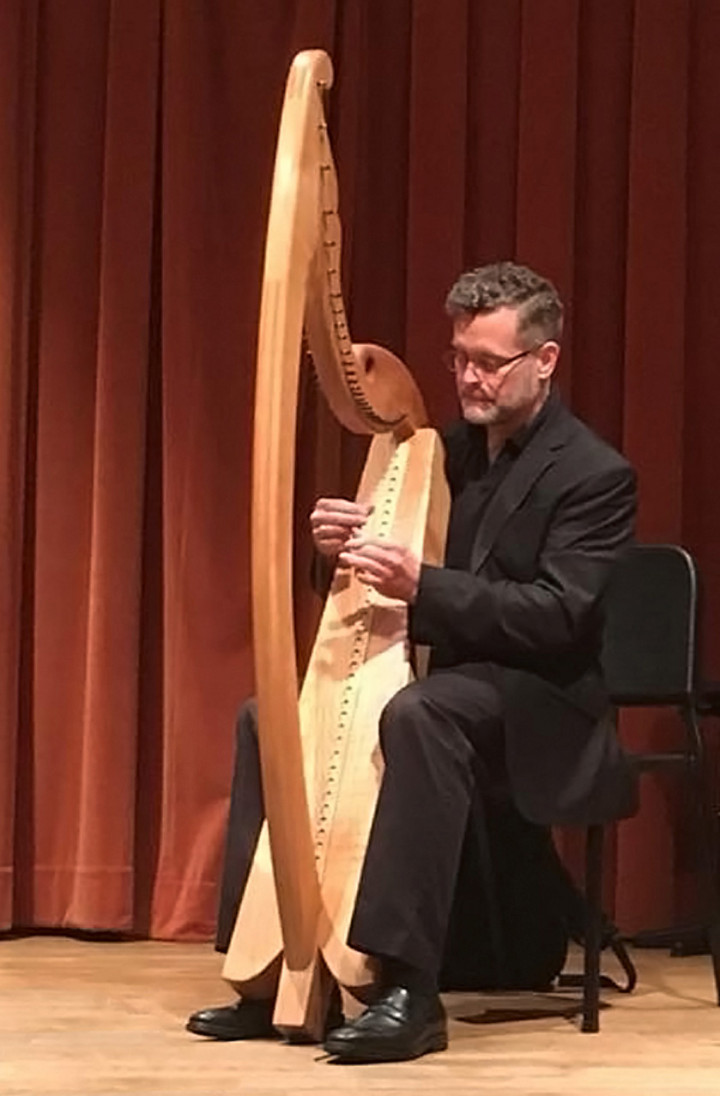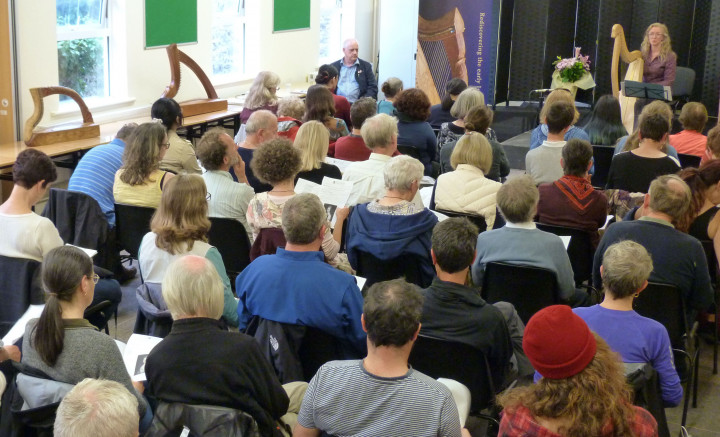 5 Days
34 Live Events
5 Talks
3 Concerts
Live & Interactive Events Talk to an Irish Music Master
These relaxed, interview-style sessions allow you to listen to, and question, recognised master musicians in the living Gaelic tradition. Listening to their embedded knowledge and style, often honed over generations in a family, will hopefully help you to make your own music sound more authentically Gaelic. Player Sessions
Coached by some of the world's best performers and tutors in the field, these range in level from Beginner+ to professional. Workshops
Interactive presentations – many hands-on – on a wide variety of subjects, allowing you to develop your expertise and artistic skills. Also included: a live, virtual museum visit to the world's most significant collection of surviving historical Irish harps; inspect famous Irish harps from the comfort of your own home! Relax in our Tea Rooms
Three times each day, join your fellow festival-goers in your choice of four communal social areas, with a cup of your favourite brew! This is the heart of our festival where you get to mingle freely, converse, and share ideas with other festival goers, meeting Scoil 'family' or new friends. Virtual Coaching
A festival service to connect you to expert, international tutors for one-to-one coaching, tailored to your exact needs and wishes, at a time to suit you. Suitable for Beginner+ to professional players. Click on 'Virtual Coaching' in the navigation bar at the top of the page to learn more.
View the live event programme
Pre-recorded Events Concerts
Experience some of Ireland's foremost solo harpists, singers, pipers and fiddle players in two festival concerts: Celebrating Carolan's 350th Birthday (held over from 2020) and Master Soloists of Irish Music. Access any time of day.
Talks
Listen to five festival talks, given by experts in the field – from introductory presentations to the latest cutting-edge research in early-Irish-harp studies. Access any time of day.
View the pre-recorded programme