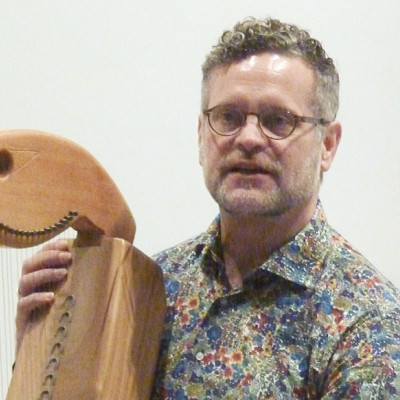 James Ruff
James is an award-winning singer, and harpist, from the USA, who researches and performs early Gaelic song and harp repertoires. A fluent Scottish-Gaelic speaker, James has studied early Gaelic song with noted Scottish singers, Kenna Campbell and Mary Ann Kennedy, among others. As a tenor, James has degrees in voice performance from the University of Southern California and Boston University, his professional vocal experience ranging from medieval liturgical drama to French baroque haute-contre repertoire, bel canto opera and more. James is a professional performer on the early Gaelic harp; his teachers include Ann Heymann, Siobhán Armstrong, Bill Taylor and Javier Sáinz. He has served on the music faculties of Amherst College, Smith College, MIT, the University of Connecticut, and Longy School of Music. He has taught at Vassar College since 2009, also teaching both voice and harp privately. His solo CD, The Gaels' Honour: Early Music for Harp and Voice from Gaelic Scotland and Ireland, was released in December 2018.
jamesrufftenorharper.com
Listen to James Ruff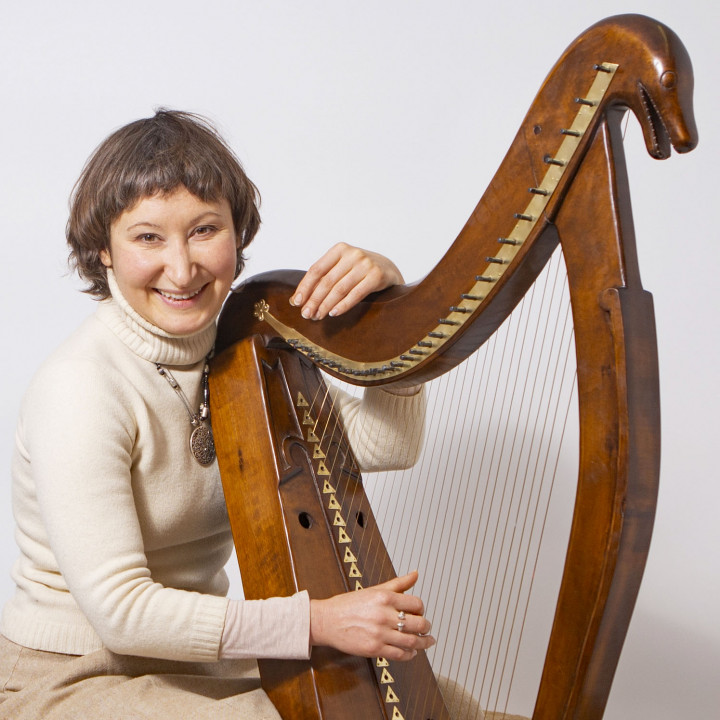 Natalie Surina
A harp maker based in the west of Ireland, Natalie specializes in building informed replicas of early Irish harps and other historical harps. Her interest in historical Irish harps came about while she was working on her MA dissertation on Celtic mythology and its influence on medieval European literature. Little did she know that this innocent interest would lead her to a seven-year-long apprenticeship with Galway-based luthier, Paul Doyle, and to her own harp-making career. Having an academic background, and training in lever and historical harp construction techniques under her belt, she approaches harp making not only as a craftswoman but also as a researcher and a historian. She has examined, and measured, a number of extant historical harps in the museums of Ireland, follows the most recent organological research, and is keen to incorporate all discoveries in every new harp she crafts by hand in her workshop in Connemara.
eriuharps.com
Listen to Natalie Surina